Draft for Information Only
Content
Session Object
  HttpSessionState Class
  Methods
  Properties
  Extension Methods
  SessionStateModule Class
  Constructors
  Methods
  Events
 Remarks
 Source/Reference
Session Object
The ASP Session object is supported by ASP.NET through HttpSessionState Class and and SessionStateModule Class. Session object of ASP.NET is related to the manipulation of information about the session of a client on the server.
ASP.NET provides session-state management through an instance of HttpSessionState Class to enable storing information associated with a unique browser session across multiple requests. A collection of values can be stored with reference by a key name or by numerical index. Access to session values and functionality is available using the HttpSessionState class, which is accessible through the Session property of the current HttpContext, or the Session property of the Page.
SessionStateModule Class provides session-state services for an application. This class cannot be inherited. SessionStateModule is ASP.NET's default session-state handler. It writes session data to and retrieves it from the session-state store and raises the Session_OnStart and Session_OnEnd events.
HttpSessionState Class
Methods
| Method | Description |
| --- | --- |
| Abandon() | Cancels the current session. |
| Add(String, Object) | Adds a new item to the session-state collection. |
| Clear() | Removes all keys and values from the session-state collection. |
| Contents.Remove | Remove or delete an item from the Contents collection of Session object. |
| Contents.RemoveAll | Remove or delete all items from the Contents collection of Session object. |
| CopyTo(Array, Int32) | Copies the collection of session-state values to a one-dimensional array, starting at the specified index in the array. |
| Equals(Object) | Determines whether the specified object is equal to the current object. (Inherited from Object) |
| GetEnumerator() | Returns an enumerator that can be used to read all the session-state variable names in the current session. |
| GetHashCode() | Serves as the default hash function. (Inherited from Object) |
| GetType() | Gets the Type of the current instance. (Inherited from Object) |
| MemberwiseClone() | Creates a shallow copy of the current Object. (Inherited from Object) |
| Remove(String) | Deletes an item from the session-state collection. |
| RemoveAll() | Removes all keys and values from the session-state collection. |
| RemoveAt(Int32) | Deletes an item at a specified index from the session-state collection. |
| ToString() | Returns a string that represents the current object. (Inherited from Object) |
Properties
| Property | Description |
| --- | --- |
| CodePage | Gets or sets the character-set identifier for the current session. |
| Contents (Collection) | Gets a reference to the current session-state object. |
| CookieMode | Gets a value that indicates whether the application is configured for cookieless sessions. |
| Count | Gets the number of items in the session-state collection. |
| IsCookieless | Gets a value indicating whether the session ID is embedded in the URL or stored in an HTTP cookie. |
| IsNewSession | Gets a value indicating whether the session was created with the current request. |
| IsReadOnly | Gets a value indicating whether the session is read-only. |
| IsSynchronized | Gets a value indicating whether access to the collection of session-state values is synchronized (thread safe). |
| Item[Int32] | Gets or sets a session value by numerical index. |
| Item[String] | Gets or sets a session value by name. |
| Keys | Gets a collection of the keys for all values stored in the session-state collection. |
| LCID | Gets or sets the locale identifier (LCID) of the current session. |
| Mode | Gets the current session-state mode. |
| SessionID | Gets the unique identifier for the session. |
| StaticObjects (Collection) | Gets a collection of objects declared by <object runat="Server" scope="Session"/> tags within the ASP.NET application file Global.asax. |
| SyncRoot | Gets an object that can be used to synchronize access to the collection of session-state values. |
| Timeout | Gets or sets the amount of time, in minutes, allowed between requests before the session-state provider terminates the session. |
Extension Methods
| Extension Method | Description |
| --- | --- |
| | |
| | |
SessionStateModule Class
Constructors
| Constructor | Description |
| --- | --- |
| SessionStateModule() | Initializes a new instance of the SessionStateModule class. |
Methods
| Method | Description |
| --- | --- |
| Dispose() | Executes final cleanup code before the SessionStateModule object is released from memory. |
| Equals(Object) | Determines whether the specified object is equal to the current object. (Inherited from Object) |
| GetHashCode() | Serves as the default hash function. (Inherited from Object) |
| GetType() | Gets the Type of the current instance. (Inherited from Object) |
| Init(HttpApplication) | Calls initialization code when a SessionStateModule object is created. |
| MemberwiseClone() | Creates a shallow copy of the current Object. (Inherited from Object) |
| ToString() | Returns a string that represents the current object. (Inherited from Object) |
Events
| Event | Description |
| --- | --- |
| End | Occurs when a session ends. |
| Start | The event that occurs when a session is created. |
| Session_OnEnd | Event occurs on the end of a Session when the Session is either abandoned or times out. |
| Session_OnStart | Event occurs on the start of a Session when a new Session is created by the server. |
Remarks
All items in the collections of Session object is available within the scope of entire session for a client in the application.

A Session object with unique Session Identifier is created by the web server automatically when a web page from the application is requested by a client without a Session Identifier or does not already have a session. Therefore a client jumps between pages in the application will have the same Session object and session identifier. The Session object will be destroyed by the server once the session is abandoned or is destroyed.

An object instance of a component can be assigned to an item of a Contents Collection through the Server.CreateObject method with the Set keyword.

And an embedded object can also be assigned to an item of a StaticObjects Collection through the <OBJECT> tag

However, only threading model of objects marked as BOTH can be stored in the Session object, because the session is not locked to a single thread

But all built-in objects cannot be assigned to neither a Content Collection nor a StaticObjects Collection.

Besides, an array can also be assigned to an item of a Contents Collection in the form of a collection, but the elements of the stored array in the Contents Collection cannot be manipulated as an ordinary array directly because the array is stored as a collection.

The methods and properties of ASP Session object can be grouped into

Setup/Event: Session_OnEnd; Session_OnStart
Session Control: Abandon; SessionID; Timeout
Session Setup: CodePage; LCID
Embedded Object: StaticObjects
Variable:iable:

Add/Set: Contents;
Remove: Contents.Remove; Contents.RemoveAll
Source/Reference
https://docs.microsoft.com/en-us/dotnet/api/system.web.sessionstate.httpsessionstate?view=netframework-2.0
https://docs.microsoft.com/en-us/dotnet/api/system.web.sessionstate.sessionstatemodule?view=netframework-2.0
https://docs.microsoft.com/en-us/previous-versions/ms178581(v=vs.140)
https://docs.microsoft.com/en-us/previous-versions/ms178583%28v%3dvs.140%29
https://docs.microsoft.com/en-us/dotnet/api/system.web.sessionstate.sessionstateutility?view=netframework-2.0
https://www.go4expert.com/articles/managing-aspnet-t34148/
https://www.tutorialspoint.com/asp.net/asp.net_managing_state.htm
---
©sideway
---
ID: 190600006 Last Updated: 6/6/2019 Revision: 0 Ref:

---
References
Active Server Pages,  , http://msdn.microsoft.com/en-us/library/aa286483.aspx
ASP Overview,  , http://msdn.microsoft.com/en-us/library/ms524929%28v=vs.90%29.aspx
ASP Best Practices,  , http://technet.microsoft.com/en-us/library/cc939157.aspx
ASP Built-in Objects,  , http://msdn.microsoft.com/en-us/library/ie/ms524716(v=vs.90).aspx
Response Object,  , http://msdn.microsoft.com/en-us/library/ms525405(v=vs.90).aspx
Request Object,  , http://msdn.microsoft.com/en-us/library/ms524948(v=vs.90).aspx
Server Object (IIS),  , http://msdn.microsoft.com/en-us/library/ms525541(v=vs.90).aspx
Application Object (IIS),  , http://msdn.microsoft.com/en-us/library/ms525360(v=vs.90).aspx
Session Object (IIS),  , http://msdn.microsoft.com/en-us/library/ms524319(8v=vs.90).aspx
ASPError Object,  , http://msdn.microsoft.com/en-us/library/ms524942(v=vs.90).aspx
ObjectContext Object (IIS),  , http://msdn.microsoft.com/en-us/library/ms525667(v=vs.90).aspx
Debugging Global.asa Files,  , http://msdn.microsoft.com/en-us/library/aa291249(v=vs.71).aspx
How to: Debug Global.asa files,  , http://msdn.microsoft.com/en-us/library/ms241868(v=vs.80).aspx
Calling COM Components from ASP Pages,  , http://msdn.microsoft.com/en-us/library/ms524620(v=VS.90).aspx
IIS ASP Scripting Reference,  , http://msdn.microsoft.com/en-us/library/ms524664(v=vs.90).aspx
ASP Keywords,  , http://msdn.microsoft.com/en-us/library/ms524672(v=vs.90).aspx
Creating Simple ASP Pages,  , http://msdn.microsoft.com/en-us/library/ms524741(v=vs.90).aspx
Including Files in ASP Applications,  , http://msdn.microsoft.com/en-us/library/ms524876(v=vs.90).aspx
ASP Overview,  , http://msdn.microsoft.com/en-us/library/ms524929(v=vs.90).aspx
FileSystemObject Object,  , http://msdn.microsoft.com/en-us/library/z9ty6h50(v=vs.84).aspx
http://msdn.microsoft.com/en-us/library/windows/desktop/ms675944(v=vs.85).aspx,  , ADO Object Model
ADO Fundamentals,  , http://msdn.microsoft.com/en-us/library/windows/desktop/ms680928(v=vs.85).aspx

---
Latest Updated Links

Nu Html Checker

53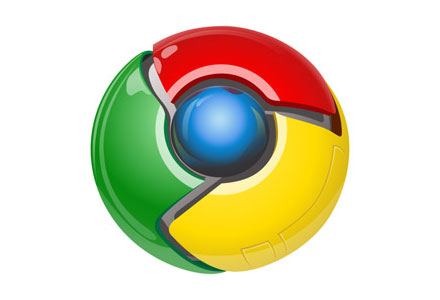 na

na