---
---
---
---
---
Draft for Information Only
Content
VB.NET Comment Statements
 REM Statement
  Syntax
  Parts
  Remarks
  See also
 Source/Reference
VB.NET Comment Statements
The supporting VB.NET Comment Statements are REM, '
REM Statement
Used to include explanatory remarks in the source code of a program.
Syntax
REM comment  
' comment  

Parts
comment: Optional. The text of any comment you want to include. A space is required between the REM keyword and comment.
Remarks
You can put a REM statement alone on a line, or you can put it on a line following another statement. The REM statement must be the last statement on the line. If it follows another statement, the REM must be separated from that statement by a space.
You can use a single quotation mark (') instead of REM. This is true whether your comment follows another statement on the same line or sits alone on a line.
Note
You cannot continue a REM statement by using a line-continuation sequence (_). Once a comment begins, the compiler does not examine the characters for special meaning. For a multiple-line comment, use another REM statement or a comment symbol (') on each line.
See also
Source/Reference
---
©sideway
---
ID: 200800008 Last Updated: 8/8/2020 Revision: 0 Ref:

---
References
Active Server Pages,  , http://msdn.microsoft.com/en-us/library/aa286483.aspx
ASP Overview,  , http://msdn.microsoft.com/en-us/library/ms524929%28v=vs.90%29.aspx
ASP Best Practices,  , http://technet.microsoft.com/en-us/library/cc939157.aspx
ASP Built-in Objects,  , http://msdn.microsoft.com/en-us/library/ie/ms524716(v=vs.90).aspx
Response Object,  , http://msdn.microsoft.com/en-us/library/ms525405(v=vs.90).aspx
Request Object,  , http://msdn.microsoft.com/en-us/library/ms524948(v=vs.90).aspx
Server Object (IIS),  , http://msdn.microsoft.com/en-us/library/ms525541(v=vs.90).aspx
Application Object (IIS),  , http://msdn.microsoft.com/en-us/library/ms525360(v=vs.90).aspx
Session Object (IIS),  , http://msdn.microsoft.com/en-us/library/ms524319(8v=vs.90).aspx
ASPError Object,  , http://msdn.microsoft.com/en-us/library/ms524942(v=vs.90).aspx
ObjectContext Object (IIS),  , http://msdn.microsoft.com/en-us/library/ms525667(v=vs.90).aspx
Debugging Global.asa Files,  , http://msdn.microsoft.com/en-us/library/aa291249(v=vs.71).aspx
How to: Debug Global.asa files,  , http://msdn.microsoft.com/en-us/library/ms241868(v=vs.80).aspx
Calling COM Components from ASP Pages,  , http://msdn.microsoft.com/en-us/library/ms524620(v=VS.90).aspx
IIS ASP Scripting Reference,  , http://msdn.microsoft.com/en-us/library/ms524664(v=vs.90).aspx
ASP Keywords,  , http://msdn.microsoft.com/en-us/library/ms524672(v=vs.90).aspx
Creating Simple ASP Pages,  , http://msdn.microsoft.com/en-us/library/ms524741(v=vs.90).aspx
Including Files in ASP Applications,  , http://msdn.microsoft.com/en-us/library/ms524876(v=vs.90).aspx
ASP Overview,  , http://msdn.microsoft.com/en-us/library/ms524929(v=vs.90).aspx
FileSystemObject Object,  , http://msdn.microsoft.com/en-us/library/z9ty6h50(v=vs.84).aspx
http://msdn.microsoft.com/en-us/library/windows/desktop/ms675944(v=vs.85).aspx,  , ADO Object Model
ADO Fundamentals,  , http://msdn.microsoft.com/en-us/library/windows/desktop/ms680928(v=vs.85).aspx

---
Latest Updated Links

Nu Html Checker

53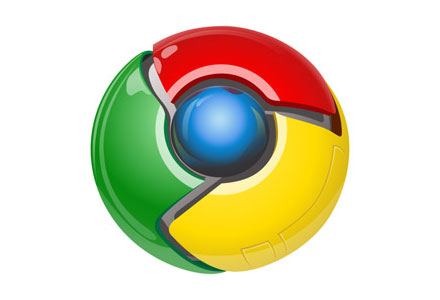 na

na