Draft for Information Only
Content
Regular Expression Component
 System.Text.RegularExpressions Namespace
  Classes
  Enums
  Delegates
 Source/Reference
Regular Expression Component
The regular expression component used in ASP.NET is mainly supported by the System.Text.RegularExpressions namespace of .NET framework. The System.Text.RegularExpressions namespace provides access to the regular expression functionality of the .NET framework regular expression engine. Besides, the System.Configuration.RegexStringValidator Class of .NET framework can also be used to verify whether a particular string conforms to a regular expression pattern.
System.Text.RegularExpressions Namespace
The two key features of RegularExpressions namespace are the regular expression engine, and the results.
Classes
| | |
| --- | --- |
| Capture | Represents the results from a single successful subexpression capture. |
| CaptureCollection | Represents the set of captures made by a single capturing group. |
| Group | Represents the results from a single capturing group. |
| GroupCollection | Returns the set of captured groups in a single match. |
| Match | Represents the results from a single regular expression match. |
| MatchCollection | Represents the set of successful matches found by iteratively applying a regular expression pattern to the input string. |
| Regex | Represents an immutable regular expression. |
| RegexCompilationInfo | Provides information about a regular expression that is used to compile a regular expression to a stand-alone assembly. |
| RegexMatchTimeoutException | The exception that is thrown when the execution time of a regular expression pattern-matching method exceeds its time-out interval. |
| RegexRunner | The RegexRunner class is the base class for compiled regular expressions. |
| RegexRunnerFactory | Creates a RegexRunner class for a compiled regular expression. |
Enums
| | |
| --- | --- |
| RegexOptions | Provides enumerated values to use to set regular expression options. |
Delegates
| | |
| --- | --- |
| MatchEvaluator | Represents the method that is called each time a regular expression match is found during a Replace method operation. |
Source/Reference
https://docs.microsoft.com/en-us/dotnet/api/system.text.regularexpressions?view=netframework-4.8
---
©sideway
---
ID: 190700020 Last Updated: 7/20/2019 Revision: 0 Ref:

---
References
Active Server Pages,  , http://msdn.microsoft.com/en-us/library/aa286483.aspx
ASP Overview,  , http://msdn.microsoft.com/en-us/library/ms524929%28v=vs.90%29.aspx
ASP Best Practices,  , http://technet.microsoft.com/en-us/library/cc939157.aspx
ASP Built-in Objects,  , http://msdn.microsoft.com/en-us/library/ie/ms524716(v=vs.90).aspx
Response Object,  , http://msdn.microsoft.com/en-us/library/ms525405(v=vs.90).aspx
Request Object,  , http://msdn.microsoft.com/en-us/library/ms524948(v=vs.90).aspx
Server Object (IIS),  , http://msdn.microsoft.com/en-us/library/ms525541(v=vs.90).aspx
Application Object (IIS),  , http://msdn.microsoft.com/en-us/library/ms525360(v=vs.90).aspx
Session Object (IIS),  , http://msdn.microsoft.com/en-us/library/ms524319(8v=vs.90).aspx
ASPError Object,  , http://msdn.microsoft.com/en-us/library/ms524942(v=vs.90).aspx
ObjectContext Object (IIS),  , http://msdn.microsoft.com/en-us/library/ms525667(v=vs.90).aspx
Debugging Global.asa Files,  , http://msdn.microsoft.com/en-us/library/aa291249(v=vs.71).aspx
How to: Debug Global.asa files,  , http://msdn.microsoft.com/en-us/library/ms241868(v=vs.80).aspx
Calling COM Components from ASP Pages,  , http://msdn.microsoft.com/en-us/library/ms524620(v=VS.90).aspx
IIS ASP Scripting Reference,  , http://msdn.microsoft.com/en-us/library/ms524664(v=vs.90).aspx
ASP Keywords,  , http://msdn.microsoft.com/en-us/library/ms524672(v=vs.90).aspx
Creating Simple ASP Pages,  , http://msdn.microsoft.com/en-us/library/ms524741(v=vs.90).aspx
Including Files in ASP Applications,  , http://msdn.microsoft.com/en-us/library/ms524876(v=vs.90).aspx
ASP Overview,  , http://msdn.microsoft.com/en-us/library/ms524929(v=vs.90).aspx
FileSystemObject Object,  , http://msdn.microsoft.com/en-us/library/z9ty6h50(v=vs.84).aspx
http://msdn.microsoft.com/en-us/library/windows/desktop/ms675944(v=vs.85).aspx,  , ADO Object Model
ADO Fundamentals,  , http://msdn.microsoft.com/en-us/library/windows/desktop/ms680928(v=vs.85).aspx

---
Latest Updated Links

Nu Html Checker

53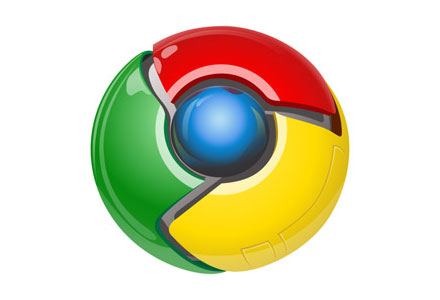 na

na