---
---
---
---
Draft for Information Only
Content
Server Object
 Server.CreateObject Method
   Syntax:
   Parameters:
   Return Values:
   Remarks:
  Examples:
Server Object
The main function of Server object is the create an instance of object on the server.
Server.CreateObject Method
Server.CreateObject Method creates an instance of an object from a server component on the server.
Syntax:
CreateObject(
progID
)
Or in an ASP file. Imply
<% Server.CreateObject(progID) %>
Parameters:
progID
The paramete "progID" is used to specify the type of object to create on the server. The format for progID is [Vendor.]Component[.Version].
Return Values:
This method has no return values.
Remarks:
If the component has implementd the OnStartPage and OnEndPage methods, the OnStartPage method will be called when the component is called by the CreateObject method.
By default, objects created by the Server.CreateObject method have page scope. And therefore objects created during the processing of an ASP page will be destroyed automatically by the server after the completion of the page response.
In order to create object with session or application scope, the object can be created by using the <OBJECT> tag in the Global.asa file and set the SCOPE attribute to SESSION or APPLICATION,. Or the oject can be stored in a session or an application variable. Similarly, the created object will be destroyed when the Session or Application object is destroyed.
A Session object will be destroyed when the session times out, or the Session.Abandon method is called. But an object can be destroyed by setting the variable of an object to Nothing or setting the variable to a new value.
But an object instance can not be created with the same name as a build-in object.
Examples:
Creation of an instance of object from a server component, "MSWC.AdRotator" in page scope.

ASP script command:

<%
Set AdRot = Server.CreateObject("MSWC.AdRotator")
%>


Creation of an instance of object from a server component, "MSWC.AdRotator" in session scope.

ASP script command:

<%
Set Session("AdRot") = Server.CreateObject("MSWC.AdRotator")
%>


Destroy the instance of object with page scope.

ASP script command:

<%
Set AdRot = Nothing
%>


Create an object instance with the same name as a built-in object is not allowed.

ASP script command:

<%
' Error
Set Response = Server.CreateObject("Response")
%>

---
©sideway
---
ID: 120200025 Last Updated: 2/9/2012 Revision: 0 Ref:

---
References
Active Server Pages,  , http://msdn.microsoft.com/en-us/library/aa286483.aspx
ASP Overview,  , http://msdn.microsoft.com/en-us/library/ms524929%28v=vs.90%29.aspx
ASP Best Practices,  , http://technet.microsoft.com/en-us/library/cc939157.aspx
ASP Built-in Objects,  , http://msdn.microsoft.com/en-us/library/ie/ms524716(v=vs.90).aspx
Response Object,  , http://msdn.microsoft.com/en-us/library/ms525405(v=vs.90).aspx
Request Object,  , http://msdn.microsoft.com/en-us/library/ms524948(v=vs.90).aspx
Server Object (IIS),  , http://msdn.microsoft.com/en-us/library/ms525541(v=vs.90).aspx
Application Object (IIS),  , http://msdn.microsoft.com/en-us/library/ms525360(v=vs.90).aspx
Session Object (IIS),  , http://msdn.microsoft.com/en-us/library/ms524319(8v=vs.90).aspx
ASPError Object,  , http://msdn.microsoft.com/en-us/library/ms524942(v=vs.90).aspx
ObjectContext Object (IIS),  , http://msdn.microsoft.com/en-us/library/ms525667(v=vs.90).aspx
Debugging Global.asa Files,  , http://msdn.microsoft.com/en-us/library/aa291249(v=vs.71).aspx
How to: Debug Global.asa files,  , http://msdn.microsoft.com/en-us/library/ms241868(v=vs.80).aspx
Calling COM Components from ASP Pages,  , http://msdn.microsoft.com/en-us/library/ms524620(v=VS.90).aspx
IIS ASP Scripting Reference,  , http://msdn.microsoft.com/en-us/library/ms524664(v=vs.90).aspx
ASP Keywords,  , http://msdn.microsoft.com/en-us/library/ms524672(v=vs.90).aspx
Creating Simple ASP Pages,  , http://msdn.microsoft.com/en-us/library/ms524741(v=vs.90).aspx
Including Files in ASP Applications,  , http://msdn.microsoft.com/en-us/library/ms524876(v=vs.90).aspx
ASP Overview,  , http://msdn.microsoft.com/en-us/library/ms524929(v=vs.90).aspx
FileSystemObject Object,  , http://msdn.microsoft.com/en-us/library/z9ty6h50(v=vs.84).aspx
http://msdn.microsoft.com/en-us/library/windows/desktop/ms675944(v=vs.85).aspx,  , ADO Object Model
ADO Fundamentals,  , http://msdn.microsoft.com/en-us/library/windows/desktop/ms680928(v=vs.85).aspx

---
Latest Updated Links

Nu Html Checker

53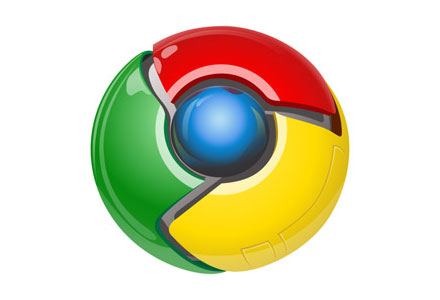 na

na